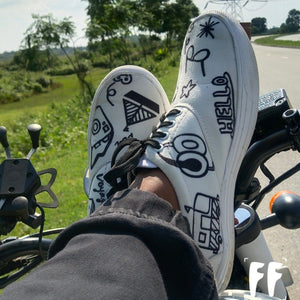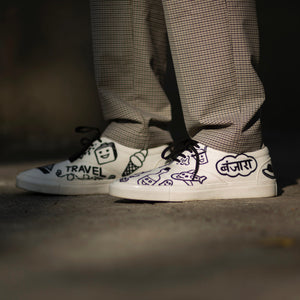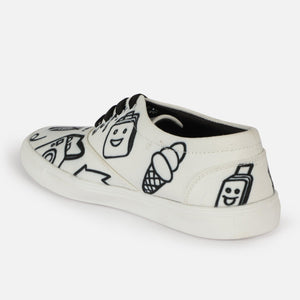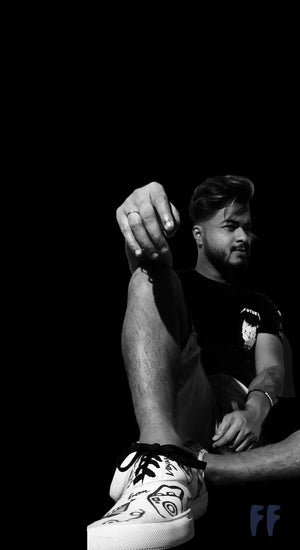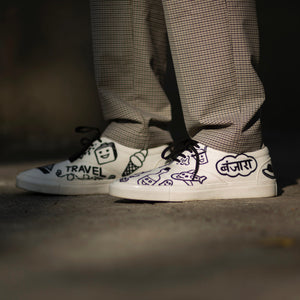 Travel Edition 3 By Funkfeets (Unisex)
Funkfeets Travel Edition 3– With Travel Edition, you can almost feel the vibe of mountains, rock or beaches and this is actually the thirs pair of FF Sneakers which have the brand's iconic feel. First being the world explorer and Second Edition is Banjari.
White Color Sneakers With Red Laces
Funkfeets Travel Edition 3 comes in White Base Color with travel elements printed on it having Black laces– Funkfeets' iconic colours which work just as well with some black chinos as with your favourite pair of stonewashed jeans. Or why not pair them with a dressy jacket and skinny jeans for the perfect combination of street style and high end fashion?
Water Meets Fabric
Funkfeets are known for having Canvas fabric, and You can easily clean the Canvas Sneakers with a cleaning stone if the sneakers get dirty. If the chunky white sole doesn't look so crispy clean, you can freshen it up with a damp cloth or white toothpaste.