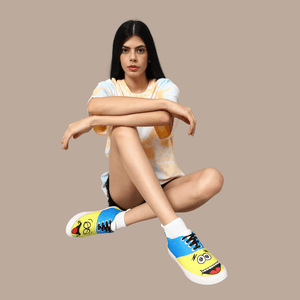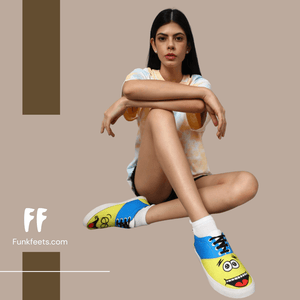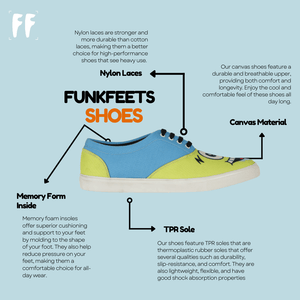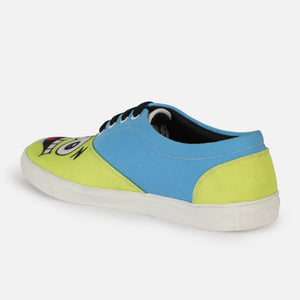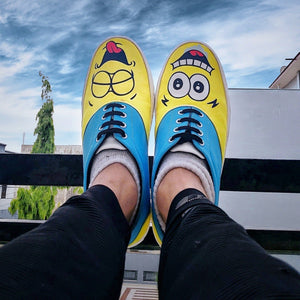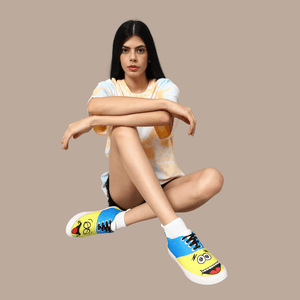 Funkfeets Unisex Sneaker- I'm Licky
Funkfeets Character Edition
With Funkfeets Character Edition, you feel being loved. These are one of the finest character ever made to make you feel happy all day long.
Blue and yellow Color With black Laces
Funkfeets I'am Licky comes in Sky Blue and yellow Base Color with elements printed on it having black laces– Funkfeets' iconic colours which work just as well with some black chinos as with your favourite pair of stonewashed jeans. Or why not pair them with a dressy jacket and skinny jeans for the perfect combination of street style and high end fashion?
Water Meets Fabric
Funkfeets are known for having Canvas fabric, and You can easily clean the Canvas Sneakers with a cleaning stone if the sneakers get dirty. If the chunky white sole doesn't look so crispy clean, you can freshen it up with a damp cloth or white toothpaste.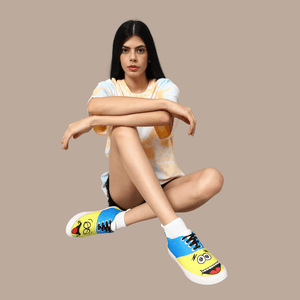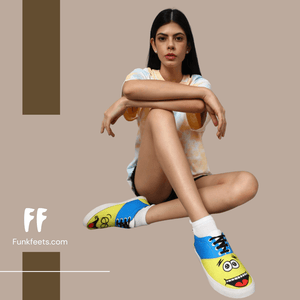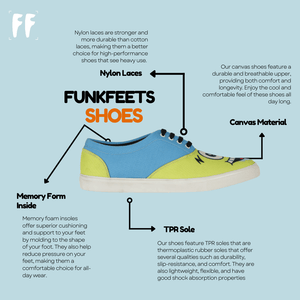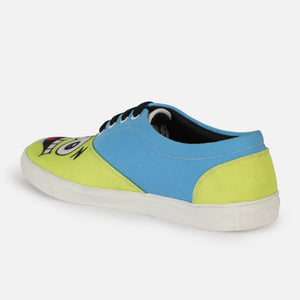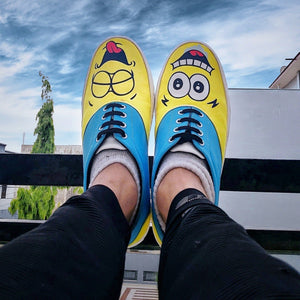 Best experience and humble staff
First of all really appreciate and loved all designs which are funky and aesthetic at the same time. Secondly, would like to share my experience on customer service by Funkfeet. My sister ordered a pair of Banjari shoes for me on my birthday. Delivery was on spot and much before the time. It came in 1 day, but unfortunately the shoe size she ordered was lose for me. We contacted the number given on their website. The executive was extremely polite and heard our complaint. He managed to get us the exact size and within 4 days the exact size which we requested was delivered to our doorstep. We asked for pickup/return of the large size to which they responded that "please check and confirm the size and if you are satisfied, we will arrange for the pick up/return of the previous shoe." I was impressed with their cordial service. Moreover, it's a home brand and I am proud we are having startups from our city working so efficiently. Keep it up guys. Please go ahead and order your favourite pair. :D
Best quality in the market
No other brand is providing such great quality and design at this price.