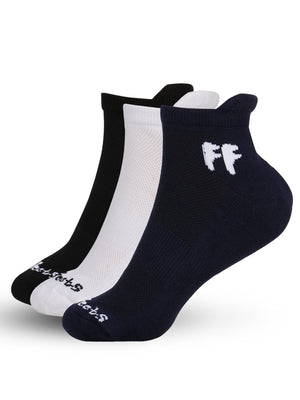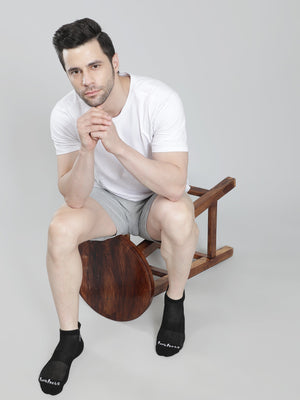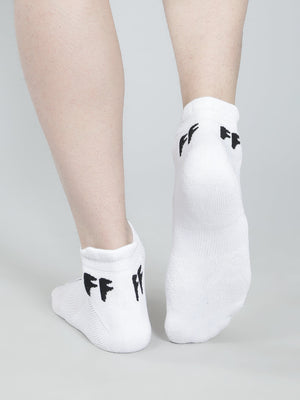 Funkfeets Bamboo Socks- Pack Of 3 (White, Black, Navy Blue)
LIGHT WEIGHT: Terry cushion pads under toes & heels for best comfort. 
ODOUR RESISTANT: Bamboo fibre has odour control properties. It also keeps your feet free from infections. You can wear these socks for 70 hours without smell.
EXTRA SOFT & LIGHT: Bamboo fiber is known for its softness. Spandex blended with Bamboo makes these socks super soft. 
FOR ALL SKIN TYPES: Blending Bamboo adds natural skin-friendly qualities; making our socks hygienically superior for sensitive skin. Because of these properties, they resist fungus, even in humid environments.
PERFECT SIZE: Free Size For All Feet . Great to wear for your daily runs and workouts or with formal shoes, sneakers & loafers. 


Net Quantity: 3 N
Country of Origin: India
Manufactured, Packed & Marketed by: Funkfeets Private Limited